We are now a dealer of NFA firearms and suppressors. Here is a list of the following suppressor companies we are proud to do business with:
Advanced Armament Corporation
SWR Manufacturing
Gemtech
SilencerCo.
Surefire
Yankee Hill Machine
Liberty
Thompson Machine
Thureon Defense
Thunder Beast Arms
Elite Iron
Quicksilver
Tactical Solutions
DeGroat Tactical
Due to high demand and the nature of NFA items there can be a significant lead time in acquiring any NFA/Title II firearm. Please call or email with any questions you might have on the process of purchasing a NFA item from us. All NFA items require a 100% deposit upfront.
______________________________________________________________
We can also manufacturer your custom rifle to be a SBR. Below are some custom SBR builds that we have done.
10.5" SBR Upper Receiver/Custom Built Lower Receiver w/AAC M4-2000 Suppressor
10.5" SBR Custom AR w/AAC M4-2000 Suppressor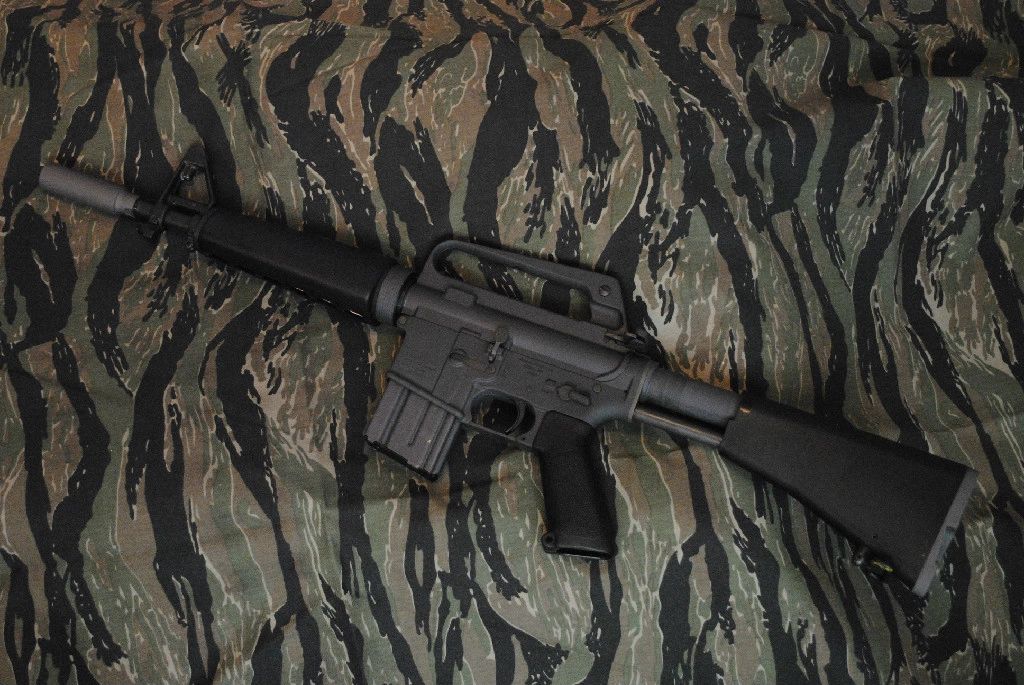 10.5" XM 607 Clone

More to come.........